Non-Passenger Carrying Coaches
TOPS codes
(Total Operations Processing System)
<![if !vml]>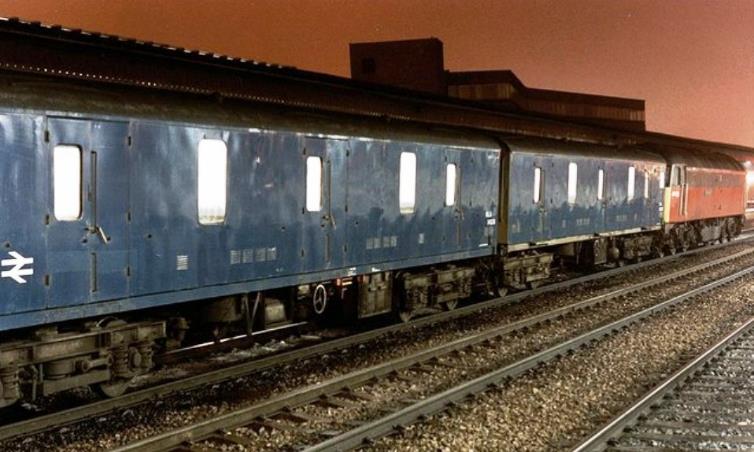 <![endif]>
RES-liveried 47 474 hauling unidentified BR Blue General Utility Vehicles (GUV) through Reading station on Monday, 24th June, 1991.
TOPS
TOPS was originally developed between the Southern Pacific Railroad (SP), Stanford University and IBM as a replacement for paper-based systems for managing rail logistics; this was implimented through a joint company TOPS On-Line Inc. (est. 1960). TOPS became widely adopted throughout North America and beyond. British Rail acquired and implemented TOPS during the mid-1970s with its successors continuing to operate the system.
<![if !vml]>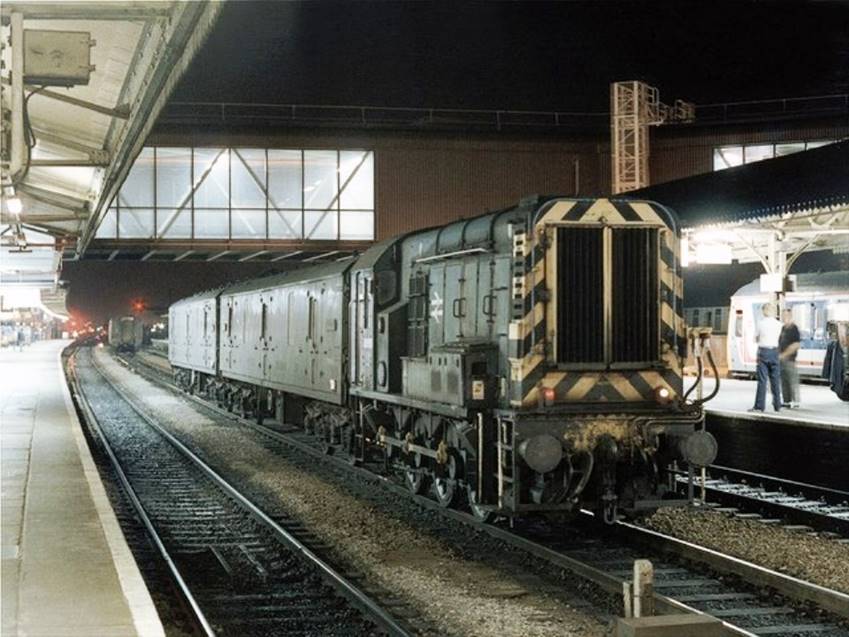 <![endif]>
Shunting locomotive 08 850 is coupled to two BR Blue General Utility Vehicles (GUV) at Reading station on Tuesday, 5th September 1989.
The following TOPS codes were used by British Rail for non-passenger carrying vehicles.

Code

NAV

Bogie brake van (BG). 90mph. With gangways.

NCV /NCX

Bogie brake van. 90mph. (For News).

NDV /NDX

Bogie brake van. 90mph. With gangways.

NEA

Bogie brake van. 100mph. With gangways

NFA

Bogie brake van. 90mph. No gangways

NHA

Bogie brake van.110mph. With Gangways

NJV /NJX /NJA

General Utility Vehicle (GUV) 90mph

NKV /NKX /NKA

GUV. 90mph. Modified for BRUTES

NLV /NLX

GUV. 90mph for news
(later grouped with NKV /NKX /NKA)

NOV

4-wheel CCT (75mph)

NQV

Parcels & miscellaneous van (75mph)

NXV /NXX

Motorail GUV

Notes

The last character indicates the brake type:

V

Vacuum braked only

A

Air braked only

X

Dual braked
(vacuum or air braked, not both together at the same time.)
Copyright BloodandCustard
Photographic Copyright as Indicated
(WITH GRATITUDE FOR USE)